Prestige Deluxe Aquapark Club
Varna, Bulgaria
Varna
Deluxe Double or Twin room
Deluxe Double or Twin room
Deluxe Double or Twin room
Deluxe Double or Twin room
Deluxe Double or Twin room
Varna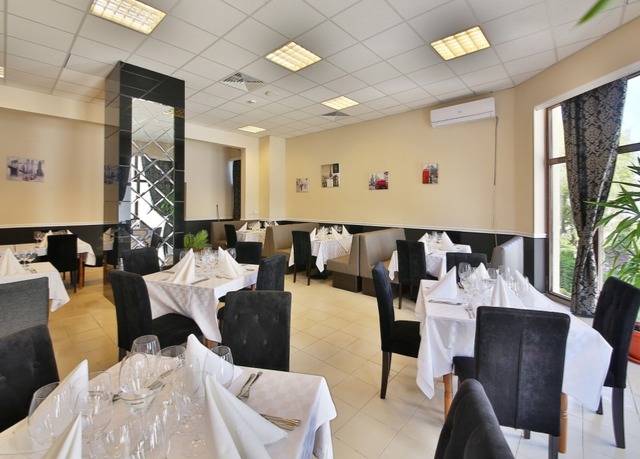 Make a splash at this all-inclusive Bulgaria resort with its own water park
An all-inclusive stay at a modern resort with its own water park in Bulgaria's Varna - including an a la carte dinner for longer stays and a welcome drink
Set just a short work from Golden Sands resort's promenade and beach, this four-star resort has been designed with families in mind. You can set your own pace at Prestige Deluxe Aquapark Club, which offers plenty of activities to engage holiday-makers of all ages.
The resort's water park isn't just for the little ones, big kids can enjoy the two outdoor swimming pools, variety of water slides and fountains til their hearts' content. There's also a pool bar, as well as sunbeds, parasols and towels. Better yet, all guests of Prestige Deluxe Aquapark Club are afforded complimentary and unlimited access.
Head to the modern spa centre for a tranquil respite, where you'll find a relaxation zone, a heated indoor pool, sauna, Jacuzzi, steam bath and salt room. There's also a fitness centre equipped with cardio machines and weights, and massage treatments are available upon request for an additional charge.
Amenities
- Water park with outdoor pools
- Indoor and outdoor water slides and fountains
- Spa with hot tub and sauna
- Indoor heated swimming pool
- Fitness centre
- Hairdresser and beauty salon
- Children's playground
- Pool bar
- Lobby bar
- All-inclusive restaurant
- À la carte restaurant
- Wi-Fi
- Parking
- 24-hour front desk
- Room service
- Gift shop

How to get there
Varna Airport is 25 kilometres from the hotel, which is around a 30- to 40-minute drive. Direct flights to Varna Airport are available from London, whilst indirect flights are available from Manchester, Birmingham and Edinburgh.

Highlights
Whilst Prestige Deluxe Aquapark Club has plenty to keep you occupied, the nearby city of Varna offers a host of entertainment too. Set on Bulgaria's Black Sea, this seaside resort is home to Sea Garden - a large park set on the coastline, with landscaped gardens, promenades and a swimming complex - as well as the Varna Archaeological Museum, which houses ancient artifacts from the area, including 6,000-year-old Thracian jewellery. Further historic delights include the Aladzha Monastery, which is set into the cliffs, the Roman Thermae, and the Dormition of Mother of God Cathedral, with its beautiful frescoes, gilded domes and ornate stained-glass windows.